USAA Quote
Such insurer as USAA provides quotes on auto, moto, home, life insurance policies with some benefits. Behind the abbreviation, there is an organization belonging to a group of companies offering insurance services (and other services such as banking and retirement planning options, e.g. annuities) to those who serve, or have served, in the US Armed Forces. It provides comprehensive coverage which varies from Car Insurance to special event and collectible item insurance. The range of products available features almost any kind of property a person may have.
Auto Insurance
Try quotes on auto ins policy and save here
Moto Insurance
Compare rates on moto ins through comparison tool online
Home Insurance
Apply for cheap quote on home coverage here using zip code
Life Insurance
Check out affordable deals on life coverage here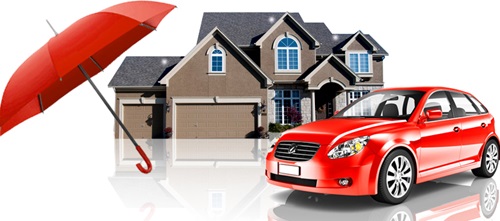 Here is the list of services&products offered by the insurer.
Car Policy. The USAA Company offers one of the most flexible and comprehensive Car Insurance programs. Besides the standard policy features such as damage liability and required collision/comprehensive coverage, there are extra options which enhance policies to a great extent. For example, there is the so-called accident forgiveness. Under its conditions, if you remain accident-free for five years while being insured by USAA, your premium will not be increased in case an accident in which you are at-fault occurs. Another option is rental reimbursement, which implies reimbursement for the expenses resulting from renting a car while yours is being repaired. Coverage does not cease to be valid even if you serve abroad. A number of discounts can apply such as safe driving skill and good student discounts. The main feature of USAA auto insurance coverage is low cost for veterans.
Motorcycle Ins. The policy in question is applicable to motorcycles, scooters, mopeds, and ATVs. Round-the-clock Road Assistance is provided upon police obtaining. As to available discounts, these include safe driving, multiple vehicle, and claims free discounts.
Boat/Jet Skis Coverage. USAA Watercraft Insurance enables you to insure almost any kind of watercraft, including sailboats, houseboats, motorboats, and even yachts (applicable to watercraft that either are longer than 32 ft or cost more than $150,000). This policy follows the same discount principles: to get a discount, you can pass a safety course, insure multiple watercraft or remain claims free.
Mobile Home Insurance. This product can help you have your mobile home and its contents covered, and you can also expect to get USAA assistance in case of lawsuits. From windstorms to fires and vandals invading your property and damaging it, you will get elaborated products which enable you to get reimbursement for property losses.
Collector Car Insurance. Classic cars, exotic cars, and other rarities can be insured if they are kept in a locked garage, not used for racing and driven only occasionally (for pleasure, not on the daily basis). The agreed value is determined by the vehicle features, rarity and condition, as well as other factors. In case of total vehicle loss, the value is increased by additional six percent. When obtaining a policy, you are to pick the mileage option that fits your needs (say, 2,500, 5,000 or 7,000 miles). If you decide to add more items to your collection, your new collector cars also get automatically covered for one month.
Farm&Ranch policy. Insuring farms or ranches implies covering farm structures, including farm homes, livestock, machinery, and equipment. As an extra option, you can insure your stables or vineyards. The latter may include wine leakage, liquid contamination, and other things which can happen to your products.
Condo Ins. Since the building you share and the area surrounding it are covered by master insurance managed by your co-op, the primary goal of Condo Insurance is to take care of your belongings found within your rooms. Other events not covered by master policies are floods and valuable item loss due to theft, so you can opt for these kinds of coverage to have them featured in your custom Condo Insurance policy.
Aviation Insurance. Quite a rare kind of insurance, Aviation Insurance enables you to insure the aircraft you use as recreational vehicles.
USAA provides one of the most comprehensive sets of services, so it is difficult to list all the options it offers. Among other services available are home&Property ins, Life, Flood, Medicare, Health&Long Term, Business, Disaster&Recovery, Special Event, Travel, Pet, and Collectibles ins. As seen from the list above, the company offers coverage services that include not only basic aspects, like life and property, but also custom solutions such as collectibles policies used to cover those rare things you have in your collection. Another aspect of USAA work is annuities which can help you plan for your retirement and have income even when you cease to work.
Auto Insurance services provided by USAA as well as The general are available in all fifty states of the US, as well as Washington D.C. and some other countries, including England and Germany.
The insurer headquarters can be found in San Antonio, Texas. Other locations are Phoenix (AZ), Colorado Springs (CO), Tampa (FL), London (England), and Frankfurt am Mein (Germany). USAA also has offices located in Annapolis (MD) and Highland Falls (NY).